Indio Business Litigation & Real Estate Litigation Attorney
Indio Business & Real Estate Litigation Lawyer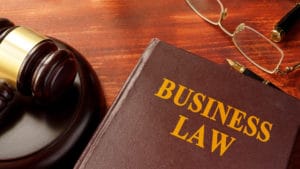 As a Business Litigation Lawyer and Real Estate Litigation Attorney, Paul M. Stoddard helps clients effectively resolve business and real estate disputes. With more than 35 years of experience, he works closely with each client to help them obtain legal objectives while advocating and advancing their interests. If your company is involved in a legal dispute or if a lawsuit is being considered, the Law Offices of Paul M. Stoddard is prepared to help with these issues.
Disputes concerning real estate and business are common. It is critical to address these issues appropriately and in a timely manner so as not to disrupt operations or negatively impact a project. Our business and real estate law firm fights to protect and preserve the rights of business owners, corporations, property owners, developers, and others. We have the legal knowledge and industry experience necessary to resolve your dispute efficiently and affordably.
Call (760) 320-8345 and arrange for a thorough legal consultation today. Business Litigation Attorney and Real Estate Litigation Lawyer Paul Stoddard will review the situation, answer questions, and learn about your legal goals. He evaluates your options and offers an honest analysis. We provide quality legal representation, and keep clients regularly updated on events related to their case.
Business Litigation Services, Indio, California
Indio Attorney Paul Stoddard understands the way a legal issue can affect a business, and he works diligently to formulate a customized case strategy for each client. He creates legal solutions tailored to the specific needs of each small to mid-sized business in a wide range of cases, including those involving:
Business Fraud
Breach of Fiduciary Duty
Misappropriation of Funds
Partnership Disputes
Shareholder Disputes
Trade Secret Violations
Unfair Trade Practices
Non-Disclosure Violations
Deceptive Business Practices
Real Estate Litigation Services
With extensive experience resolving real estate litigation cases, our firm represents commercial property owners, developers, investors, property managers, homeowners, brokers, title insurers, escrow agents, appraisers, and others in the real estate industry. Indio Attorney Paul Stoddard first works through the negotiation process to obtain a settlement. If an agreement cannot be reached, Real Estate Litigation Attorney Paul Stoddard sees the case through trial. He handles cases involving a vast range of real estate concerns, including:
Boundary and Easement Disputes
Partitions
Land Use Issues
Title Defects
Insurance Disputes
Escrow Matters
Failure to Disclose
Buy/Sell Agreements
Breach of Contract
Fraud
Broker Disputes
Inverse Condemnation
Specific Performance
Eminent Domain
Construction Law
Lease Disputes
We understand the cyclical nature of the real estate industry. Attorney Paul Stoddard is highly knowledge regarding the laws and regulations that guide real estate practices.
Contact Law Offices of Paul M. Stoddard Today
With over three decades of experience, Real Estate Litigation Attorney and Business Litigation Lawyer Paul Stoddard is well-positioned to assist with resolving business and real estate disputes. Our law firm has earned a reputation for getting results in business and real estate litigation matters. We have a unique depth of experience representing corporate clients and individuals in a wide spectrum of real estate and business litigation cases.
Representing clients in Indio and communities throughout Coachella Valley, the Law Offices of Paul M. Stoddard is prepared to efficiently handle your legal needs. We can be reached by calling (760) 320-8345. We are also online through our Case Evaluation Form. Please contact us to schedule a consultation in our office and learn the ways our professional legal services can address your real estate and business litigation challenges.