Indio Business Attorney Paul Stoddard
Indio Business Lawyer Paul M. Stoddard has the experience and knowledge to help clients resolve business, real estate, civil litigation, and bankruptcy matters in an effective and efficient manner. Since 1981, Mr. Stoddard and his skilled legal team have served clients in Indio and the desert community, including clients throughout Canada and the San Bernardino and Riverside county area.
The Law Offices of Paul Stoddard offers businesses, families and individuals the high quality, professional services they need while facing complex, stressful legal challenges. Our reputation for creating ethical, cost-effective solutions is reflected in positive reviews from our clients.
Mr. Stoddard is known for handling a wide range of business, real estate, civil litigation and bankruptcy concerns with highly competitive rates. Contact the office of Indio Attorney Paul Stoddard and arrange a legal consultation today. Call (760) 320-8345.
Skilled Legal Services in Indio, California
With over thirty years' experience, Business Attorney and Real Estate Lawyer Paul Stoddard has a keen eye for helping clients get things on the right track. He protects businesses from liability while also advancing their interests and positioning the company for success. He works with clients who are seeking a fresh start with finances. He resolves legal disputes and safeguards investments. Indio Lawyer Paul Stoddard has dedicated his career to helping clients achieve positive outcomes.
Business Law Attorney | Assistance for Small Business
As an experienced business lawyer, Mr. Stoddard understands the importance of making business decisions. He knows you are making numerous critical decisions while operating many aspects of your company. Each decision has the ability to set you on an appropriate course or derail your plans for the future. Indio Business Law Lawyer Paul Stoddard will advocate or defend your interests in business tort matters through business litigation. As a civil litigation attorney, he works diligently to minimize liability and position your company for the growth you are seeking. Our business law firm handles a range of matters, including the following.
ADA Defense Lawyer | Fighting a Lawsuit
Is your small business being sued for violations of the Americans with Disabilities Act? We are experienced at defending these types of lawsuits. ADA Defense Attorney Stoddard can help you aggressively fight ADA accessibility claims.
Business Contract Attorney | Business Transaction Lawyer
Business contracts and business transactions lay the foundation for successful business relationships. Business Contract Lawyer Paul Stoddard offers to review, draft, and negotiate each contract to ensure your rights are protected while minimizing risk of future liability.
Business Formation Attorney | Helping New Businesses
When a new enterprise is forming, it is important to choose an appropriate business entity that serves the needs of all parties. Business Formation Lawyer Paul Stoddard can help you make sound decisions.
Bankruptcy Attorney | Relief from Financial Struggles
If you are feeling the weight of unpaid bills and the stress is becoming unbearable, our bankruptcy law firm can help you find financial relief. Indio Bankruptcy Lawyer Paul Stoddard can perform a detailed financial analysis to determine whether filing a Chapter 7 Bankruptcy would be in your best interests. We have decades of experience helping individuals climb out of debt. We also represent creditors and debtors in bankruptcy hearings.
Real Estate Lawyer | Protection for Your Investments
Helping Canadian Residents with Real Estate Needs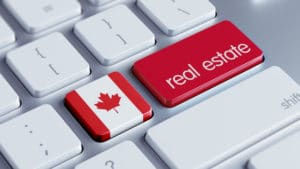 Indio Attorney Paul Stoddard has helped numerous Canadian citizens purchase and sell homes and real estate in California. If you are a Canadian citizen looking for transactional representation, we can help efficiently guide you while completing this process.
Legal Services for Specific Businesses
With knowledge from representing the needs of owners in a wide range of industries, Indio Business Lawyer Paul Stoddard is uniquely positioned to serve many different types of businesses, including:
Contact Indio Business Lawyer Paul Stoddard
The Law Offices of Paul Stoddard offers service to clients in all of California. Our clients include those who live in the Coachella Valley and those who live elsewhere in the United State and Canada but who have business in this area. Call (760) 320-8345 and learn the ways we can use our knowledge and experience for your benefit. We can also be reached through our online contact form and we will respond soon.