Indio Bankruptcy Attorney
Indio Bankruptcy Lawyer | Paul Stoddard
Indio Bankruptcy Attorney Paul M. Stoddard helps people get back in control of their finances. If you are facing overwhelming debt, or if money issues have caused problems at work or elsewhere, our bankruptcy lawyer may have the solution. With more than 35 years of experience, Mr. Stoddard is able to show you what steps are needed to gain a fresh financial footing.
The Law Offices of Paul M Stoddard assist individuals in various financial situations, and we understand that bankruptcy may not be the right choice for you. We carefully consider the circumstances of each case in order to identify the most practical solutions.
Indio Chapter 7 Bankruptcy Lawyer Stoddard takes care of the details for each phase of the bankruptcy process. Because of his skills and background in representing creditors, he offers insightful representation.
To speak with a knowledgeable Chapter 7 bankruptcy attorney, contact Mr. Stoddard at (760) 320-8345. He will provide answers for your questions, explain the options, and help you start the process of filing bankruptcy in California. We offer the first consultation at no charge.
Filing for Chapter 7 Bankruptcy in Indio, CA
Many who would never have expected to file for bankruptcy find that things have turned from financial stability and good credit to a more tenuous situation. Our bankruptcy law firm understands that many upstanding individuals are facing looming debt right now. We have shown many clients the way to a fresh start. Filing for Chapter 7 bankruptcy could be the answer for you as well, and it can relieve the financial burden you may be under.
As a skilled Chapter 7 bankruptcy attorney, Mr. Stoddard guides clients along each step of the process. Chapter 7 bankruptcy can provide relief for many distressing situations:
Discharging Debts: Nearly all credit card debts qualify to be eliminated.

Stopping Vehicle Repossession: Chapter 7 bankruptcy can end the repossession process.

Stopping Creditor Harassment: Creditors must immediately stop collection efforts.

Stopping Foreclosure: Chapter 7 bankruptcy can save the family home and end foreclosure.

Stopping Wage Garnishment: Reduce or eliminate garnishments and paycheck deductions.
Do You Qualify to File for Bankruptcy in California?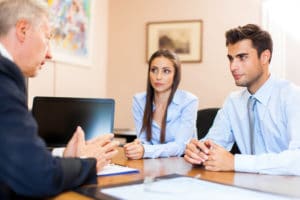 If you would like to find out whether you can file for Chapter 7 bankruptcy, an evaluation of your finances must be done. Chapter 7 Bankruptcy Lawyer Stoddard and his law office will first help you compare your monthly income to the median income as determined by the IRS. If your income is below that level, you may automatically qualify for Chapter 7 bankruptcy.
If your income is higher than the median income, it is still possible to file for Chapter 7, and a secondary means test will be applied. The secondary test can allow some expenses to be deducted and pave the way for you to qualify. Our team will calculate the figures to see what the right course is for your debt relief.
Consult Our Indio Bankruptcy Attorney
Having more than 30 years' experience, Indio Attorney Stoddard and his team understand what is needed to resolve the financial pressure you are facing. Schedule a consultation at no charge by calling (760) 320-8345 or by filling out our online case evaluation form. We will get back to you promptly.
Chapter 7 Bankruptcy Attorney Paul M. Stoddard is able to get you through this and guide you in making intelligent debt relief choices, and he works to protect important assets as the bankruptcy eases your financial stress.