Cathedral City Real Estate Transaction Attorney
Cathedral City Real Estate Transaction Lawyer Stoddard
Cathedral City Real Estate Transaction Attorney Paul M. Stoddard can help you overcome challenges and reach goals. He has gained a positive reputation over the last 30 years for providing reliable representation.
Cathedral City Lawyer Stoddard has the experience it takes to provide clients with effective solutions. He is a strong advocate for their financial interests. When an issue arises with a transaction such as those involving land use disputes, purchase or sale agreements, or purchases of Riverside County property by a citizen of Canada, contact Attorney Stoddard by calling (760) 320-8345 and scheduling an appointment for a consultation.
Cathedral City Land Use Lawyer Stoddard has assisted individuals and companies within the Coachella area for decades. Call our law offices to find out how Mr. Stoddard can help advance your objectives.
Cathedral City Real Estate Transaction Attorney
Before entering into a transaction agreement or contract, consultation with a skilled real estate attorney is recommended. Cathedral City Real Estate Transaction Attorney Paul Stoddard is well versed in transactional law. His representation can guide you through transactional disputes and ensure that matters are handled properly, including buy-sell agreements.
Cathedral City Real Estate Lawyer Stoddard offers companies and individuals intelligent representation for all types of real estate transactions. He is a talented negotiator who skillfully works to settle out of court when possible. In cases where negotiations are not productive, Mr. Stoddard does not hesitate to use the courts to effect the desired outcome.
If you need a highly qualified Cathedral City real estate transactional lawyer, contact the Law Offices of Paul M. Stoddard. You will find that Attorney Stoddard provides dependable legal guidance as he reviews, explains, negotiates, and drafts various types of real estate agreements:
Commercial Buy / Sell Agreements
Easement Agreements
Private Party / Residential Buy / Sell Agreements
Private Party Residential Leases
Land Development Contracts
To consult Mr. Stoddard regarding another kind of real estate transaction, please call the office by dialing (760) 320-8345 or fill out the online contact form. As a respected transactional attorney for the Coachella Valley area, Attorney Stoddard carefully identifies problems that could arise and create a dispute. He then addresses the potential issue so as to avoid misunderstandings and possible future litigation.
Attorney Stoddard believes in handling each case in an efficient manner.
Reliable Cathedral City Land Use Attorney
At times, a conflict involving land use can deteriorate into litigation. Cathedral City Attorney Paul Stoddard intervenes before such a situation occurs in order to protect the client's interests and settle matters early in the game. After three decades of providing effective representation on real estate matters, Mr. Stoddard has gained a thorough understanding of the state and local legislation that could affect land use cases.
Are you involved in a dispute involving land use with a neighboring entity or your local municipality? If so, Mr. Stoddard is likely able to help. Many land use issues can be resolved, including those that involve the following:
Building Code Exemptions
Conditional Use
Eminent Domain
Mineral Rights
Inverse Condemnation
Land Use Code Compliance
Easement Conflicts
Water Rights
Land Partitions
Zoning Issues
Building Code Violations
Special Use
While many matters can quickly be resolved, other land use disputes may be connected to a governmental agency or municipality and issues around eminent domain or inverse condemnation. If this occurs, the situation can become more complex. In cases where a governmental entity takes an action that may prevent the owner from using their property so as to attain their objectives, a skilled land use lawyer can take steps to protect the owner's interests.
Cathedral City Lawyer Stoddard has been guiding clients towards their land use and real estate goals since 1981. Make an appointment to discuss your concerns with an experienced land use lawyer and transactional attorney by calling (760) 320-8345.
Canadian Citizens Buying Cathedral City Real Estate
Many Canadians are purchasing Coachella Valley properties. Mr. Stoddard knows how to ensure that your purchase of a residence or land in Cathedral City is completed properly. He understands Canadian citizen property transactions and can guide you through the process from beginning to end.
Cathedral City Real Estate Transactional Attorney Stoddard is the professional many Canadians have already relied on to purchase property in the beautiful, sunny Coachella Valley area. Whether you wish to permanently relocate or to have a summer home for a reasonable price, Attorney Stoddard offers effective representation.
After years of guiding non-citizen clients through real estate purchases and the related transactions, Mr. Stoddard is well qualified to provide strong legal counsel. This works to assure clients of a less stressful experience purchasing property. As a talented negotiator, Mr. Stoddard uses his skill to make sure the price is favorable and that any risk of problems arising is lowered. As a reputable Cathedral City real estate transaction lawyer, he carefully reviews, negotiates, and drafts contracts for favorable terms in the following areas: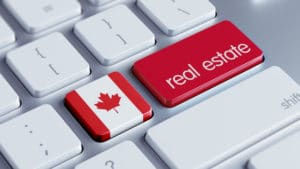 Land Development Contracts
Purchase / Sale Negotiations
Purchase Contracts
Negotiating Special Terms (for example: easements, etc.)
Reviewing Sales Contracts
Residential Purchase Agreements
Residential Sales Agreements
Sales Contracts
Reviewing Purchase Contracts
In the event that an issue not mentioned above arises, call our firm to discuss it with Attorney Stoddard. He is a skilled real estate transaction lawyer who will work closely with you to understand your goals, address any concerns, and find the most prudent method of protecting your investment.
Consultation with Cathedral City Land Use Attorney
To make an appointment for a comprehensive consultation regarding your real estate goals or issues, call Real Estate Transaction Lawyer Stoddard or use our online contact form. After your information is reviewed, Mr. Stoddard will get in touch with you to discuss the matter.
With so many years of experience representing private parties and businesses involved in Cathedral City real estate, Attorney Paul M. Stoddard is able to provide the representation it takes to complete transactions successfully.