Palm Desert Civil Litigation Attorney Paul Stoddard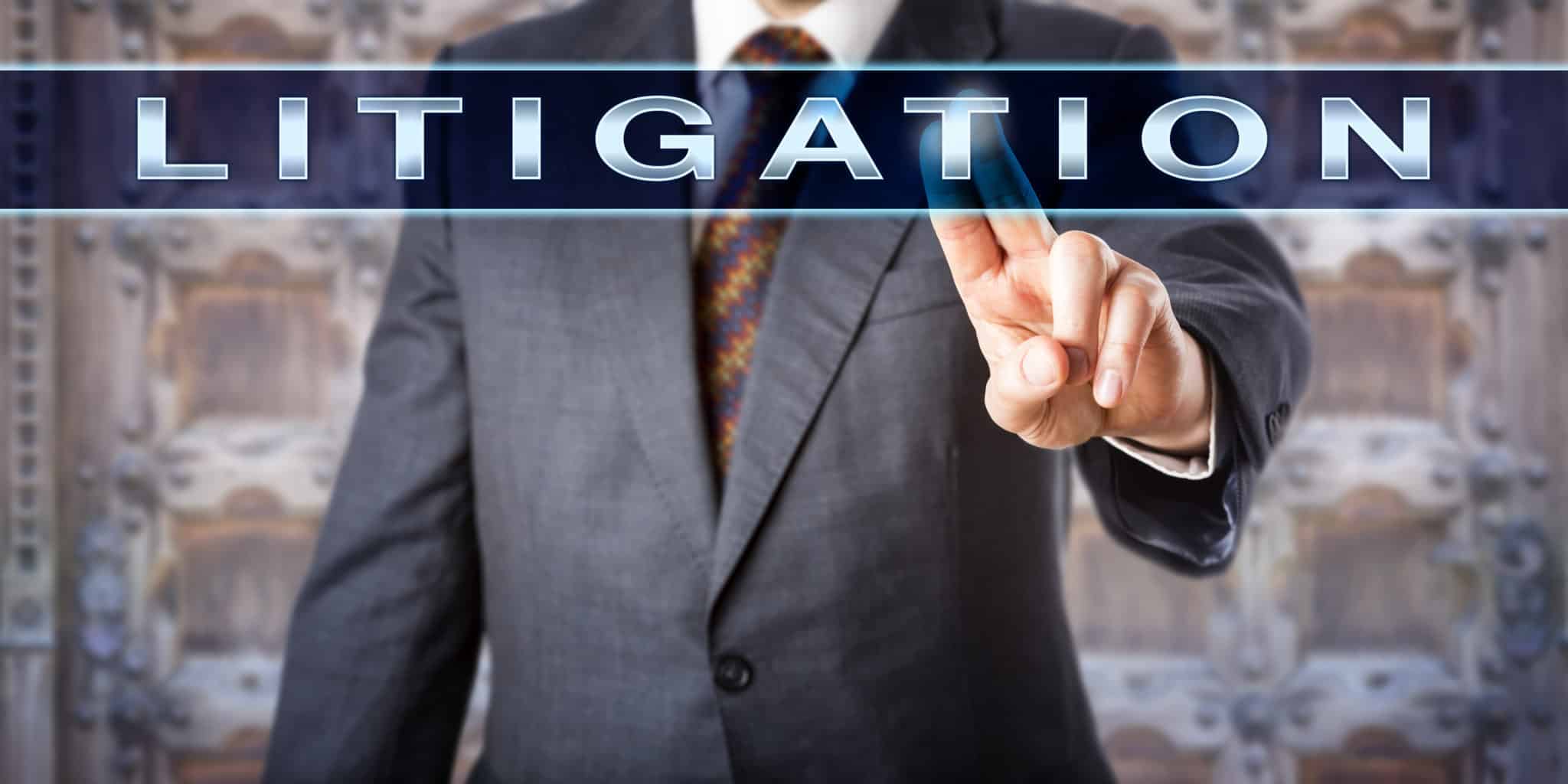 Civil Litigation Lawyer Paul Stoddard resolves legal disputes between parties seeking monetary damages or other specific performances which are outside the boundary of criminal law.
We live in a world of contracts and agreements. When there are disputes, negotiation or mediation is the first step; however, the law offers a further recourse with litigation. If you are faced with a dispute that seems to have no solution, you can count on The Law Offices of Paul M. Stoddard.
Serving clients in Palm Desert and in San Bernardino and Riverside counties, Attorney Paul Stoddard handles a wide range of business, real estate, and bankruptcy matters. Call (760) 320-8345 and schedule a free consultation to discuss your civil litigation matter today.
Our legal practice is dedicated to delivering legal services in a professional, ethical, and affordable manner.
Frequently Asked Questions about Civil Litigation
Question:
I was not personally served with a Summons and Complaint, but my place of employment received a Summons and Complaint, should I ignore it?
Answer: No. You do not have to personally receive a summons and complaint to be served. There can be Substituted Service of legal papers (Summons & Complaint) when the sheriff or process server has failed to locate you personally. For Substituted Service to be valid, there must be a showing of due diligence as well as other items. Even if you believe that you were not properly served, do not ignore this. It is better to act before a default is entered.
Question:
I was not personally served but when I returned to my home, I found a Summons and Complaint attached to my front door, should I ignore it?
Answer: No. Although it is doubtful that a process server can obtain valid service by simply "posting" a Summons and Complaint on your front door, you should not ignore receipt of the Summons and Complaint. You should contact our office or any attorney and advise them of what you have discovered. He or she can then run a check with the Courts or call the opposing counsel to determine if they believe they have valid service.
Question:
If the service of the Summons and Complaint was incorrect, can I simply ignore this? Won't the Courts recognize the invalid service?
Answer: Once again, if you receive a Summons and Complaint or any Legal Documents, you should contact an experienced civil litigation attorney with this information as soon as possible. There are actions you can take to challenge a service of legal papers, but this must be done in a timely manner. If you fail to take any action and the Court receives a declaration of proof of service or other document from the process server/sheriff indicating that they have properly served you, the attorney representing the plaintiff would be able to proceed with an entry of your default after 30 days of your alleged service. To challenge the service in a timely manner, you should act before a default is entered.
Question:
Won't the Court simply set aside a judgment entered upon improper service?
Answer: Not automatically. The Court will not automatically set aside a default entered. Unless the proof of service is patently invalid and incorrect and the Court Clerk recognizes this, the Court, will not, on its own accord, vacate a default entered against you. You must take action to challenge the service of process and vacate any default.
Question:
I have been served with a Summons and Complaint. What do I do now?
Answer: After service of the Summons and Complaint, you will have 30 days in which to file a response. The response can either be an answer to the complaint or the filing of a law and motion matter often referred to as a "Demurrer". A Demurrer is simply a challenge to the allegations set forth in the Complaint itself. Mark on your calendar the date of your service and mark 30 calendar days after that. This will be the time in which you will have to respond to the Complaint. After you have been served with the Summons and Complaint, you should immediately take the Summons and Complaint to our office or to an attorney of your choosing. We can provide you with information and a plan of action to defend the charges brought against you.
Question:
I was served with a Summons and Complaint and the Plaintiff has already entered default against me. Can I do anything to set this aside?
Answer: Yes. If you have failed, for any reason, to file an answer to the complaint within 30 days of the date of service and the opposing side has entered default against you, you will have approximately six months in which to set aside the default. The longer you wait the greater difficulty you will have in setting aside the default. Also, the greater cost incurred. Make certain that you bring the entry of default and all papers to our office for our review as soon as possible. If you wait until the last minute, then the cost incurred to proceed with an ex-parte application for extraordinary writ to set aside the default will increase your attorney fees.
Question
Can I simply avoid service by hiding from the process server/sheriff?
Answer: It is not advisable to simply try to avoid service. The service of legal papers such as a Summons and Complaint can be obtained by either: Personal Service; Substituted Service; or Service by Publication. If you avoid service and try to prevent the process server from personally delivering the documents to you, the plaintiff's attorney can go to the Court and, upon Motion obtain an Order allowing you to be served by Publication.
A service by Publication will be done in a local paper. You may or may not be aware of the date or time of the service by Publication. Many times, Publication notices are placed in newspapers of general circulation for an area but, newspapers that are not well known to the general public. This is usually to save cost to the plaintiff. Therefore, by trying to ignore or hide from the process server, you have created a situation where you will be served by Publication and, likely, be unaware of the actual date when you were served. The plaintiff's counsel can then proceed with entry of default against you, and it is possible that you will not be made aware of the judgment until after it is entered.
At that point there are actions you can take to set it aside, but in doing so those actions will require filling of additional motions and pleadings with the Court resulting in additional costs and, possibly, a judgment remaining against you.
Question:
I admit that some of the allegations and claims in the complaint are true and that I owe the plaintiff some money but not everything that he has pleaded. Do I still have to go to Court?
Answer: There are alternatives to proceeding in Court. These are referred to as Alternative Dispute Resolutions (ADR). However, unless it is set forth in an agreement between the parties that they will agree to mediate or use ADR, you cannot force a party into arbitration or mediation. However, many times a plaintiff will consider the benefits of arbitration or mediation over a long drawn out Court proceeding and will agree to arbitration or mediation.
Question:
What is arbitration and/or mediation?
Answer: Mediation is normally a non-binding procedure to resolve litigation between the parties. Normally, the parties agree upon an independent mediator who is either a retired judge or attorney. The purpose of the mediation is to resolve the issues and settle the matter.
The cost for mediation is usually paid by both parties equally. The mediation process normally takes place at either the attorney's office or other independent location. There are also, additionally, organizations developed for ADR. The two most common are the American Arbitration Association and JAMS. The JAMS specifically limit their Arbitrators/Mediators to retired judges. If you wish to discuss Arbitration or Mediation or believe this would be a possible resolution to litigation upon which you have been served, please contact our office for additional information.
Arbitration, unlike Mediation, can be binding. Whether or not you proceed with Arbitration will depend upon if there is an "Arbitration Clause" in the agreement, which is the subject of your litigation. Also, the parties, like Mediation, can agree to Binding Arbitration. This Arbitration proceeding is slightly more formal and could include discovery and other civil procedures that you would find in a regular Court proceeding.
Contact our experienced Civil Litigation Attorney Today
To resolve a business, real estate, or bankruptcy dispute, call The Law Offices of Palm Desert Civil Litigation Lawyer Paul M. Stoddard at (760) 320-8345 and schedule a comprehensive appointment to discuss the specifics of the matter and develop a plan to move forward. Or, contact us online through our Case Evaluation Form. We will reply soon.