Palm Desert Business Contracts Attorney Paul Stoddard
Business Contracts Lawyer Paul Stoddard provides skilled legal services to a wide range of businesses and professionals, including the areas of business contracts and agreements. If you are looking for high quality legal solutions at competitive rates, The Law Offices of Paul M. Stoddard is here to help.
Mr. Stoddard understands the way a contract documents the relationships between your business and its customers, between the business and its vendors, or between the business and its employees. A well-drafted, effective business contract protects your interests and minimizes liability and the potential for future disputes.
Business Contracts Attorney Paul Stoddard has more than 35 years of experience reviewing, drafting, negotiating and litigating business contract matters.
Contact our business law firm at (760) 320-8345 to arrange a complimentary consultation with Mr. Stoddard to discuss your business contract needs. We are dedicated to providing high quality legal services in all business law matters. We serve clients in Palm Desert and throughout California, including communities in Riverside and San Bernardino counties.
Skilled Assistance for Business Contracts in Palm Desert
Well-drafted business contracts are critical to ensuring the success of any business. For long-term contracts to employment agreements, a contract governs the rights and responsibilities of each party. To be effective, the contract must be carefully and clearly written, ensuring the opportunity for future liability is also addressed.
Palm Desert Business Lawyer Paul Stoddard handles a wide range of business contract matters, including: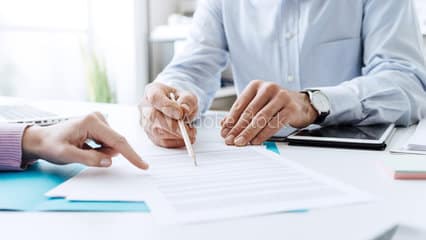 Buy-sell agreements
Consulting agreements
General business contracts
Operating agreements
Partnership agreements
Purchase & sale agreements
Severance agreements
Shareholder agreements
When a contract dispute cannot be resolved through negotiation or mediation, Attorney Paul Stoddard aggressively fights for the interests of his clients.
Call our Experienced Business Contracts Lawyer
Contact Palm Desert Business Attorney Paul Stoddard at (760) 320-8345 to discuss your business contract matter. We bring the knowledge and experience necessary to help obtain the best possible outcome for you.
You may also contact us online through our Case Evaluation Form. Submit your information and we will respond soon.
We look forward to advocating for your interests in any business contract matter or another business law matter.