Palm Desert Chapter 7 Bankruptcy Lawyer | Paul Stoddard
Are you feeling overwhelmed due to unpaid bills? Are money problems interfering with your personal or professional life? Contact the Law Offices of Paul M. Stoddard for experienced legal counsel. We can help you explore your options and take control of your financial future.
Bankruptcy Attorney Paul Stoddard understands a bankruptcy filing is not appropriate for everyone. Our professional team works closely with each client to determine whether a bankruptcy filing would be beneficial.
Mr. Stoddard has over 35 years of experience handling all aspects of the bankruptcy process. Because he also provides representation to creditors, he understands the nuances of bankruptcy law. He uses this knowledge to help clients obtain a fresh financial start through Chapter 7 Bankruptcy.
Call Chapter 7 Bankruptcy Attorney Paul Stoddard to discuss your financial outlook. He will help you understand the steps needed for a bankruptcy filing. We can be reached at (760) 320-8345. We offer your initial consultation at no charge.
Assistance for Chapter 7 Bankruptcy in Palm Desert, CA
If you are considering filing for bankruptcy, you should know that you are not alone. Nobody "chooses" to file for bankruptcy protection. It is a decision that is forced upon many consumers by volatile economic conditions. If you are like many of our bankruptcy clients that once had excellent credit and were financially stable, you may now be finding yourself facing frightening financial times. We can help get you on the path to financial freedom.
Chapter 7 Bankruptcy Lawyer Paul Stoddard delivers skilled legal counsel to guide you through the entire bankruptcy process. The following items may be accomplished by filing for Chapter 7 Bankruptcy.
Discharge Credit Card Debt: Your credit card debt may be wiped off your record.
Stop Auto Repossessions: You may get to recover your vehicle from the repo process.
Stop Creditor Harassment: All collection attempts will cease immediately.
Stop Foreclosure: Your home may be saved from the foreclosure process.
Stop Wage Garnishments: Garnishments and wage deductions may be lessened or stopped.
Will You Qualify for a Chapter 7? Take the Means Test
Before an individual can benefit from the protection of a Chapter 7 Bankruptcy, the individual must first undergo a means test to determine if their situation qualifies. Chapter 7 Bankruptcy Lawyer Paul Stoddard can help determine if you qualify.
Our team will evaluate your financials by estimating if your current monthly income is below the California adjusted median income as calculated by the Internal Revenue Services. If so, you may automatically pass the means test and qualify for a Chapter 7 Bankruptcy filing.
If your income is greater, you may still qualify for a Chapter 7. You will simply have to take the secondary means test. We can run these calculations for you to determine if you can still qualify to file a Chapter 7 Bankruptcy.
The secondary means test deducts certain allowable expenses for such items as car payments and other items that are specific to Riverside County Central District (for those filing in Riverside Bankruptcy Court) to determine your qualification.
Call an Experienced Chapter 7 Bankruptcy Attorney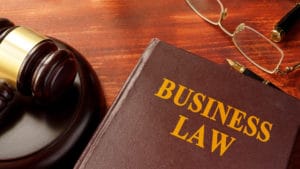 At the Law Offices of Paul M. Stoddard, we are ready to help alleviate your money problems and put your financial crisis in the past. Call (760) 320-8345 and arrange for a free consultation. Or, contact us online.
Palm Desert Chapter 7 Bankruptcy Lawyer Paul Stoddard will examine your situation in depth, explain your choices for debt relief, and work with you to resolve your financial issues while helping you keep your assets.